At the site, the wall will be chased for embedding electrical and plumbing conduits. Sometimes we alter the conduit, pipeline path which makes the whole wall rough and aesthetically unpleasant.
Purpose of Plastering
Plastering is the process of covering uneven masonry surfaces with a mortar and giving them a clean, smooth finish and durable surface.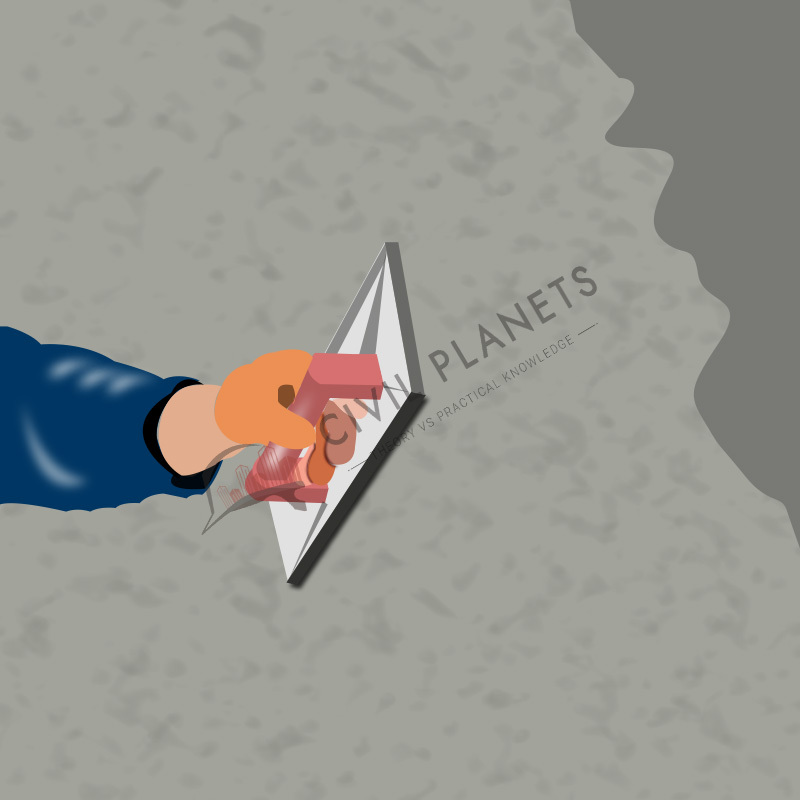 It serves the purpose of
There are different types of plastering shall be done according to the requirements. Based on the area, the mix ratio and mortar thickness also differ, as mentioned below.
| | | |
| --- | --- | --- |
| Activity | Mix ratio | Thickness |
| Inner Wall Plastering | 1:4 | 15mm |
| Ceiling | 1:3 | 12mm |
| External Wall Plastering | 1:5 or 1:4 | 20mm |
Plastering Work Procedure
Preparation of Plastering Surface
Checks during plastering
Internal Plaster
External Plaster
Care to be Taken After Plastering
The sample plastering checklist format (PDF) has been attached here – Download.
Happy Learning 🙂